SULFO-N
Rapid and sustained sulfur fertilization

Rapid and sustained sulfur fertilization
SULFO-N: combined nitrogen-sulfur fertilization
Active sulphur and ammonium

Increases the effect of AHL

Supports the straw rotting
SULFO-N from Hechenbichler: the efficient nitrogen-sulphur fertiliser
THE EFFECT

As one of the three main nutrients, nitrogen plays a decisive role in protein metabolism and photosynthesis. SULFO-N provides plants with ammonium, which counteracts a nitrogen deficiency. Thanks to a high proportion of sulphur - a vital element for protein build-up - nitrogen efficiency is also increased.

THE BENEFIT

As a result of its high mobility and solubility, nitrogen is very easily washed out in the form of nitrate. In SULFO-N, on the other hand, nitrogen is contained as quickly available ammonium. In addition, SULFO-N contains sulphur in the form of thiosulphate. The result: rapid availability and long duration of action.

THE ADVANTAGES

Active Sulphur & Ammonium

Against nitrogen deficiency, for higher nitrogen efficiency

Promotes the effect of AHL

Supports straw rotting
How to use SULFO-N correctly:
APPLICATION QUANTITY
per hectare
WATER QUANTITY
at least 250 l/ha
Do not mix with herbicides, oils and strongly acid products. Do not use for greenhouse cultivation. Do not use in the germination stage.
Find your application areas
Cereals

3 l at tillering (BBCH 20-30); to increase protein content: 5 l at ear emergence (from BBCH 50)
Maize

5 l at 4-8 leaf stage (BBCH 14 - 18)
Sugar beet

5 l from the end of the row (BBCH 30); repeat at 10-day intervals if necessary.
Oilseed rape

5 l in autumn to cut in at the 7-8 leaf stage (BBCH 17-18); spring 5 l at bud break (BBCH 50).
Do not spray during flowering!
Oil pumpkin
Straw rot

20 - 30 l after harvest on the straw, use well wetting nozzles, then work in shallowly
AHL

10% additive to improve the nitrogen effect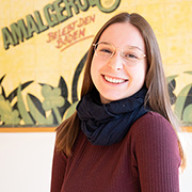 Do you have any questions?
"We'll be happy to help you. Give us a call!"
PRODUCT DATA
Composition
12 % Ammoniacal nitrogen (N) 160 g/l
26 % Sulphur (S) 346 g/l
Pack sizes
Canister 10 l; 75 x 10 l / pallet
Pallet tank 1.000 l