POWER-N
Nitrogen & sulfur for slurry upgrading

Nitrogen & sulfur for slurry upgrading
Increase nitrogen & sulfur content and improve slurry with POWER-N
Optimal nitrogen-sulphur ratio

with 3 nitrogen forms

Long-term effect

over the entire growth

For higher feed value

through an increase in protein content & energy density
This is why manure enrichment is necessary
Cattle manure often contains too few nutrients. Nitrogen, for example, only occurs in organic form and as ammonium. Especially in spring when soil temperatures are low, however, this form of nitrogen is poorly or not at all available to plants. The result: growth in grassland is retarded and feed value is reduced. Maize lags behind in juvenile growth. To improve the slurry, it is therefore necessary to increase the nitrogen and sulphur content.
POWER-N: Manure enhancement by Hechenbichler
THE EFFECT

POWER-N brings 10% more sulphur and 10% more nitrogen into the liquid manure. 3 forms of nitrogen (ammonium, urea and nitrate) ensure that the nutrients are evenly available to the plants throughout the entire growth.

THE BENEFIT

POWER-N ensures rapid growth in grassland through slurry upgrading and significantly increases the feed value. As a result, milk yield also increases.

THE ADVANTAGES

Slurry upgrading due to higher nitrogen & sulphur content

Uniform availability of nutrients in the crop

Increase in protein content & energy density in the forage

Strong youth development in maize
How to apply POWER-N correctly:
APPLICATION
Mix POWER-N undiluted into the slurry tanker by using the bypass or suction nozzle while loading the slurry tanker.
APPLICATION QUANTITY
Grassland: 20 - 25 l/ha to each growth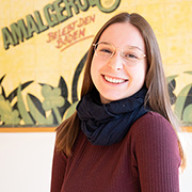 Do you have any questions?
"We'll be happy to help you. Give us a call!"
PRODUCT DATA
Composition
27 % Nitrogen (N) 351 g/l
3 % Sulphur (S) 39 g/l
Pack sizes
Drum 200 l; 2 x 200 l / pallet
Pallet tank 1.000 l