LACTOMAX
The energy mix for cows and calves.

The energy mix for cows and calves.
The 2 + 4 formula for an immediate boost and continual supply of energy
Fast and long-lasting energy supply

thanks to several types of sugar

Promotes appetite

and feed intake of cows

Highest digestibility

especially for young animals
Eliminate energy deficiency, prevent ketosis
Especially after birth, cows are very often affected by an energy deficit. The consequences: significantly reduced milk yield and uneven growth of the young animal. Often, the energy deficiency increases to the point of ketosis. An early energy supply via the feed counteracts the resulting economic losses.
LACTOMAX with isomaltulose molasses ensures energy supply
THE EFFECT

LACTOMAX isomaltulose molasses provides a balanced blend of highly digestible sugars that are broken down in different digestive regions.

Two fast-acting sugars get cows back on their feet quickly. Four slow-digesting sugars, on the other hand, ensure a steady release of energy to the bloodstream.

THE BENEFIT

The LACTOMAX-Powermix promotes appetite and causes a constant, overall higher feed intake of the cows. Thus, the animal receives all the necessary nutrients through the feed. Milk yield and protein content are improved.

In the young animal, LACTOMAX leads to a uniform and strong development. In addition, thanks to its low crude ash content, the feed is more digestible for young animals than molasses, for example.

THE ADVANTAGES

Sweet taste, good acceptance

Acts quickly and persistently

Protects the rumen wall (without alcohol)

Well digestible

Fast effect on the positive intestinal bacteria (prebiotics)
How to use LACTOMAX correctly:
Find your application areas
LACTOMAX provides the animals with energy.
Feed for use in agriculture.
Select your animals and learn exactly how to apply LACTOMAX ...
Dairy cows

300 - 500 g per cow per day; 2 weeks before to 6 - 8 weeks after calving

Beef cattle

100 - 300 g per animal per day
Calves

10 g per litre milk substitute feeder
Sheep, goats (females)
Breeding sows, piglets, fattening pigs

10 - 25 kg per tonne feed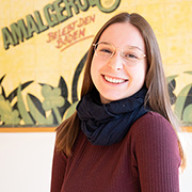 Do you have any questions?
"We'll be happy to help you. Give us a call!"
PRODUCT DATA
Composition
65 % Isomaltulose Molasses
34,8 % Water
0,2 % Potassium Sorbate
Analyses
0,5 % Ash
15,8 MJ ME (beef)
10,0 MJ NEL (dairy)
14,5 MJ ME (pig)
Pack sizes
Canister 10 kg (liquid)
2 x 10 kg / box
4 x 10 kg / box
Pallet tank 1.100 kg (liquid)